The murals from Takten Puntsokling Monastery, acclaimed seat of Tāranātha's Jonang tradition of Tibetan Buddhism, are among the few explicitly linked to an extant collection of narrative, poetic, ritual, and technical painting literature about the life of Śākyamuni Buddha. The LOTB project allows the reading and analyzing of these seventeenth-century Tibetan murals in conjunction with their literary sources.
about the sources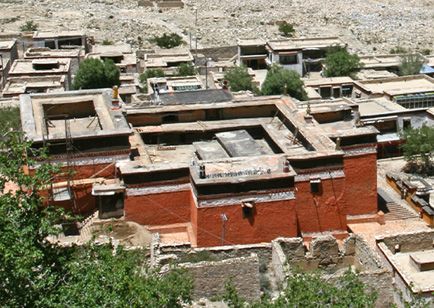 Monastery
The Life of the Buddha murals are located at Takten Phuntsokling Monastery in the Tibetan Autonomous Region.
Go >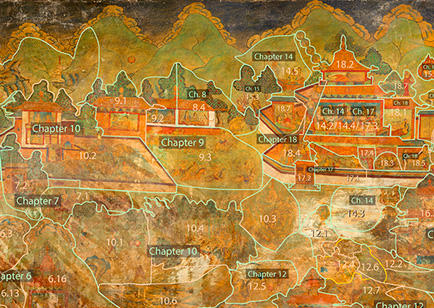 Murals
The Puntsokling murals depict the entirety of the Buddha's life story as imagined by Tāranātha in his literary work.
Go >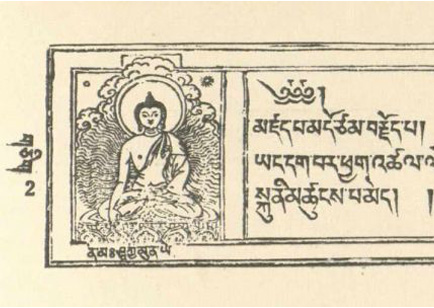 Literature
Tāranātha's narrative, The Sun of Faith, is one of the most extensive Tibetan compositions about the life of Śākyamuni Buddha.
Go >
guide to the site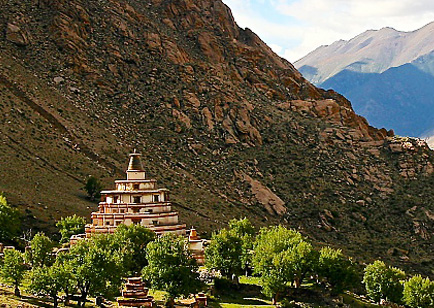 About the project
Tibetan murals, related literature, and architectural settings are presented and analyzed in synthetic fashion.
Go >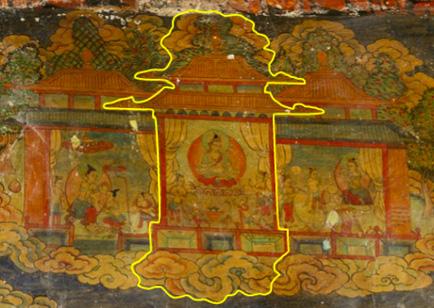 User instructions
How to use the interactive site for viewing and reading the Life of the Buddha.
Go >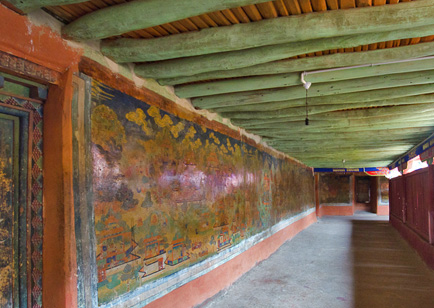 Explore murals and texts
Explore the Life of the Buddha in image and text.
Go >