Using the LOTB website, it is now possible to view Puntsokling's Life of the Buddha murals in conjunction with their various textual sources.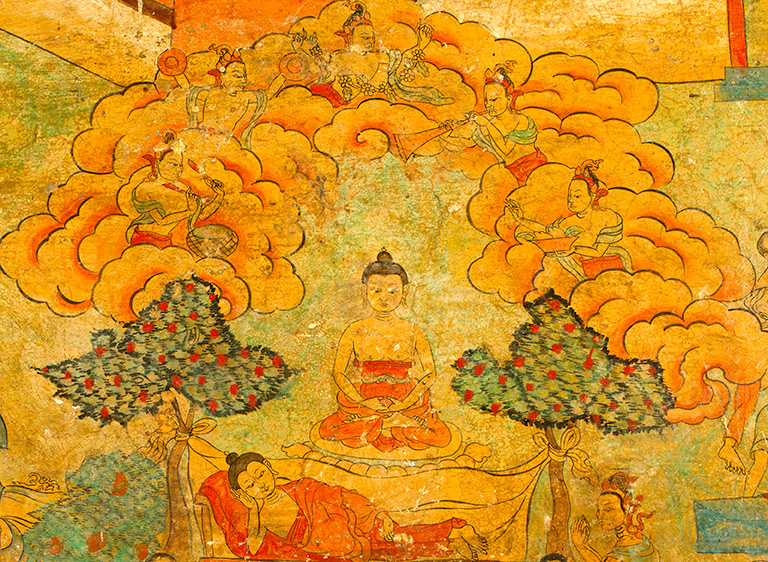 The LOTB project provides a multimodal framework for reading and analyzing the visual narratives of the Puntsokling murals in conjunction with their primary literary source, Tāranātha's extensive treatment of the Buddha's life story entitled the Sun of Faith (Dad pa'i nyin byed), and related materials. To do so, it has adapted and extended a suite of tools in the Mirador viewer, a configurable and extensible environment for displaying and annotating images compliant with the International Image Interoperability Framework (IIIF), which has become the international standard for digital image archives.
Here you can view galleries of static images of the indivual mural panels as well as "spotlights" for each chapter of the Life of the Buddha story.